We have a great range of products that help with the tricky task of keeping your space tidy and our lockers are the latest addition to that range.

Sleek, clean and durable, our lockers are made from HDF, have a storage capacity of 44 litres (per individual locker) and can be customised to order in both finish and quantity.

Of course you'll instantly fill them and think you probably didn't buy enough, but the office will be just that little bit neater and tidier, and you know what? At least you tried.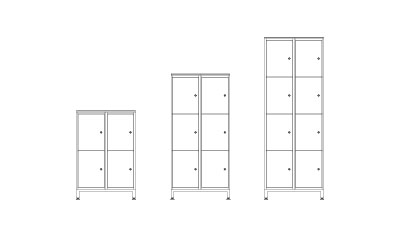 (L x W x H mm)
660 x 400 x 1000
4 x 44 ltr storage lockers

660 x 400 x 1414
6 x 44 ltr storage lockers

660 x 400 x 1828
8 x 44 ltr storage lockers

Plain or numbered doors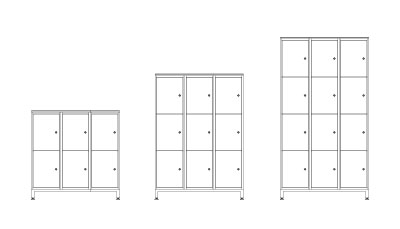 (L x W x H mm)
990 x 400 x 1000
6 x 44 ltr storage lockers

990 x 400 x 1414
9 x 44 ltr storage lockers

990 x 400 x 1828
6 x 44 ltr storage lockers

Plain or numbered doors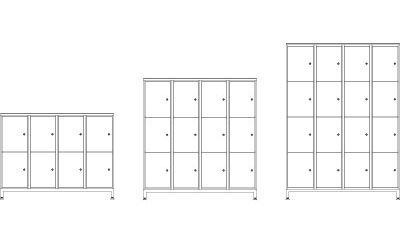 (L x W x H mm)
1320 x 400 x 1000
8 x 44 ltr storage lockers

1320 x 400 x 1414
12 x 44 ltr storage lockers

1320 x 400 x 1828
16 x 44 ltr storage lockers

Plain or numbered doors